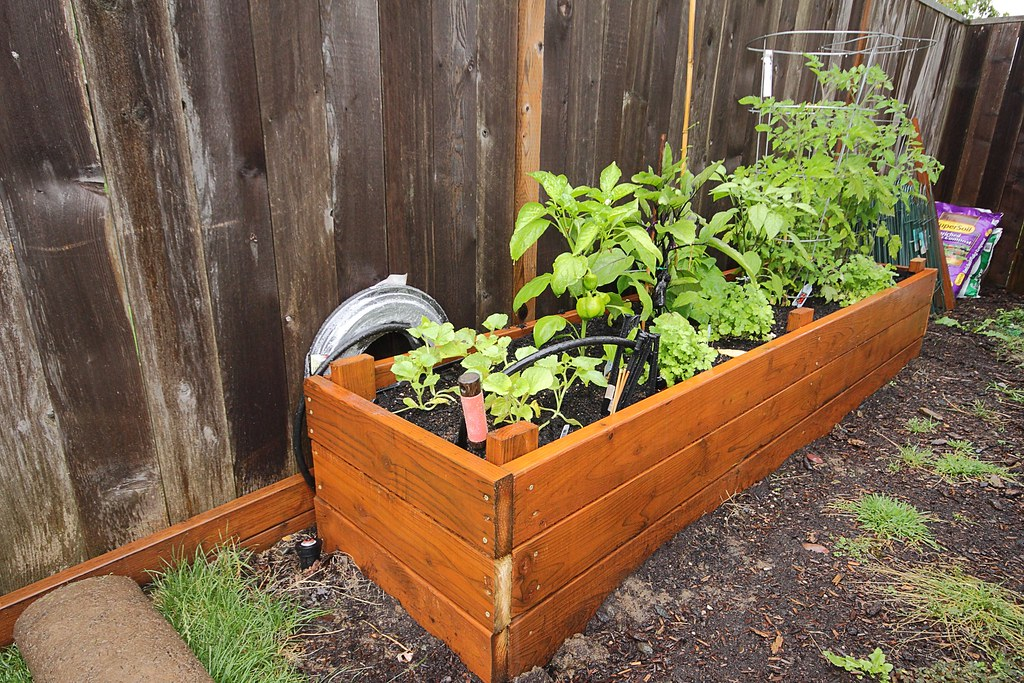 Want to include a beautiful raised garden bed in your yard? Check out these practical and attractive raised beds plans and designs for your flowers and vegetables before getting started.
Raised beds and garden boxes are a favorite among gardeners and for good reason. They offer an inexpensive means to improve the productivity of your backyard, especially if you live in an area with low soil fertility.
If you're thinking about adding a raised garden bed to your backyard, this is just the place to start. Here's where you'll explore some winning ideas and plans to design a raised bed that gives you bundles of harvests for several gardening seasons.
Table Of Contents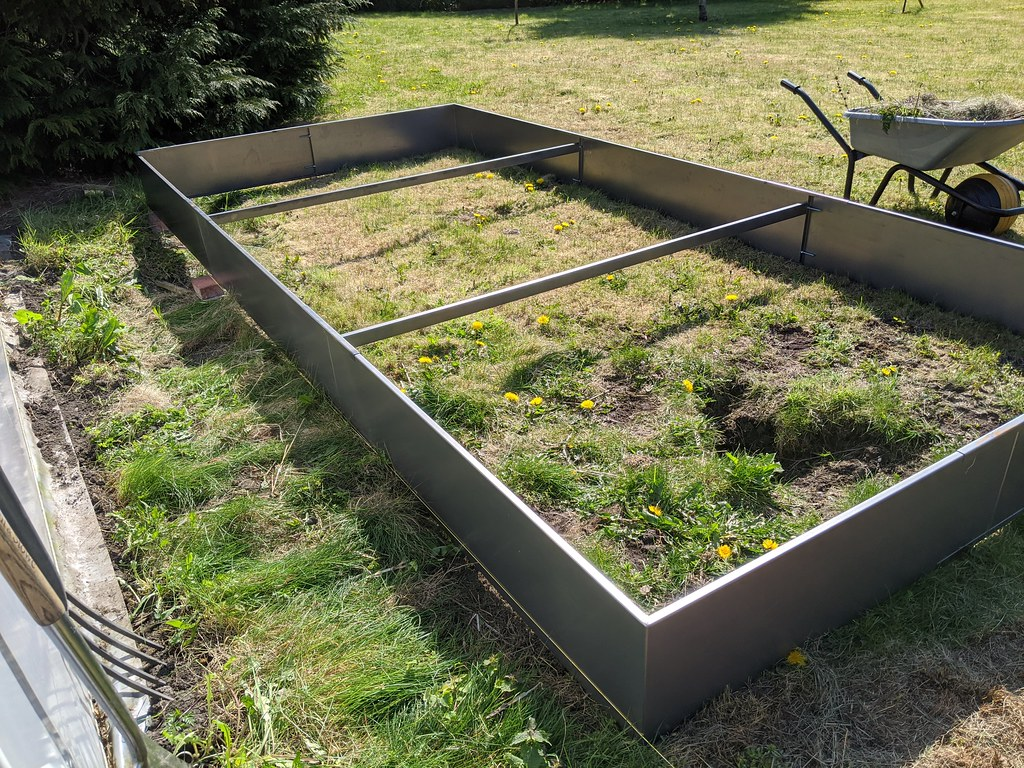 In this post, we'll cover
Top 7 Raised Bed Ideas

Simple 4' by 8' DIY Raised Garden

Raised Planter For Kids

Multi-Tier Raised Bed

Raised Garden Table

Garden On Wheels

Square Foot Raised Bed

Cinder Blocks Raised Beds
Based on our 10 years of experience in plant fertilization, we thoroughly understand what your garden plants want. We can give you some clever design tips for your raised garden boxes that will keep your crops happy season after season. Let's dive in.
Top 7 Raised Bed Ideas
Raised gardens don't have to be a huge project. Simple designs work just as well and are easy on the wallet! Check out these simple, yet effective, designs before building or purchasing one for your garden.
Simple 4' by 8' DIY Raised Garden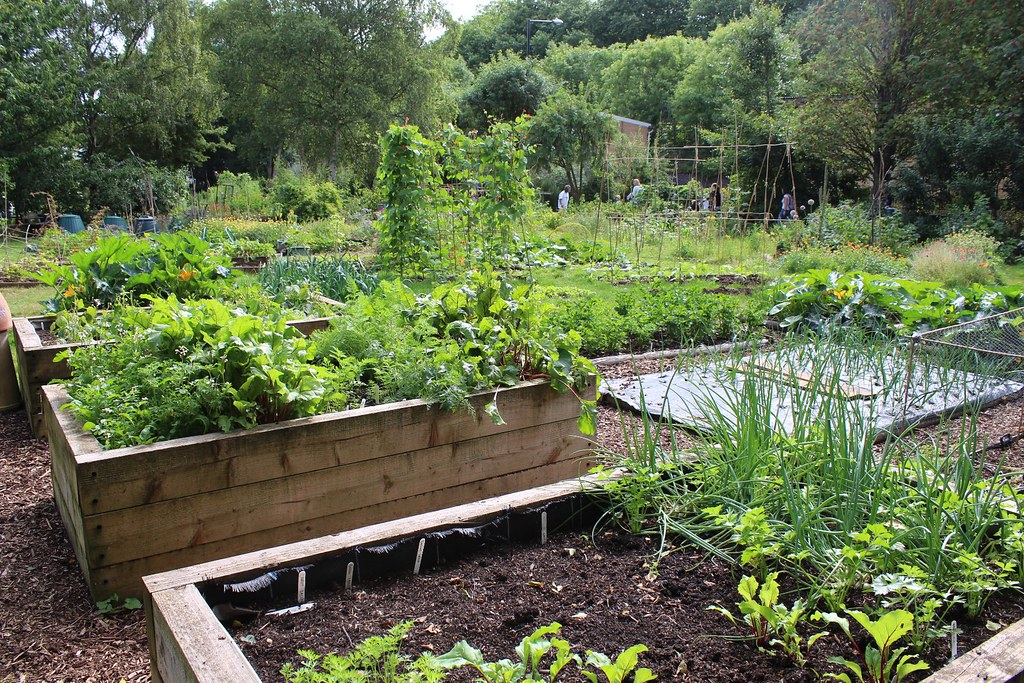 Fabricating simple raised garden beds at home isn't hard. You will need wooden boards cut to the right sizes, lumber for the corner posts, and screws. Additionally, make sure you have some simple tools, including a drill and a saw before getting started with the project.
Material
Cedar is the best choice for wood since it's rot-resistant and will last you multiple seasons. Avoid pressure-treated lumber since it may leach harmful chemicals into the soil, damaging your plants.
Depth
The raised bed garden will need to be a minimum of 6 inches deep if you have garden soil underneath. In case there's flooring under the raised bed, make sure you give it at least 12-inches depth to accommodate the roots of the most common vegetables and flowers.
Raised Planter For Kids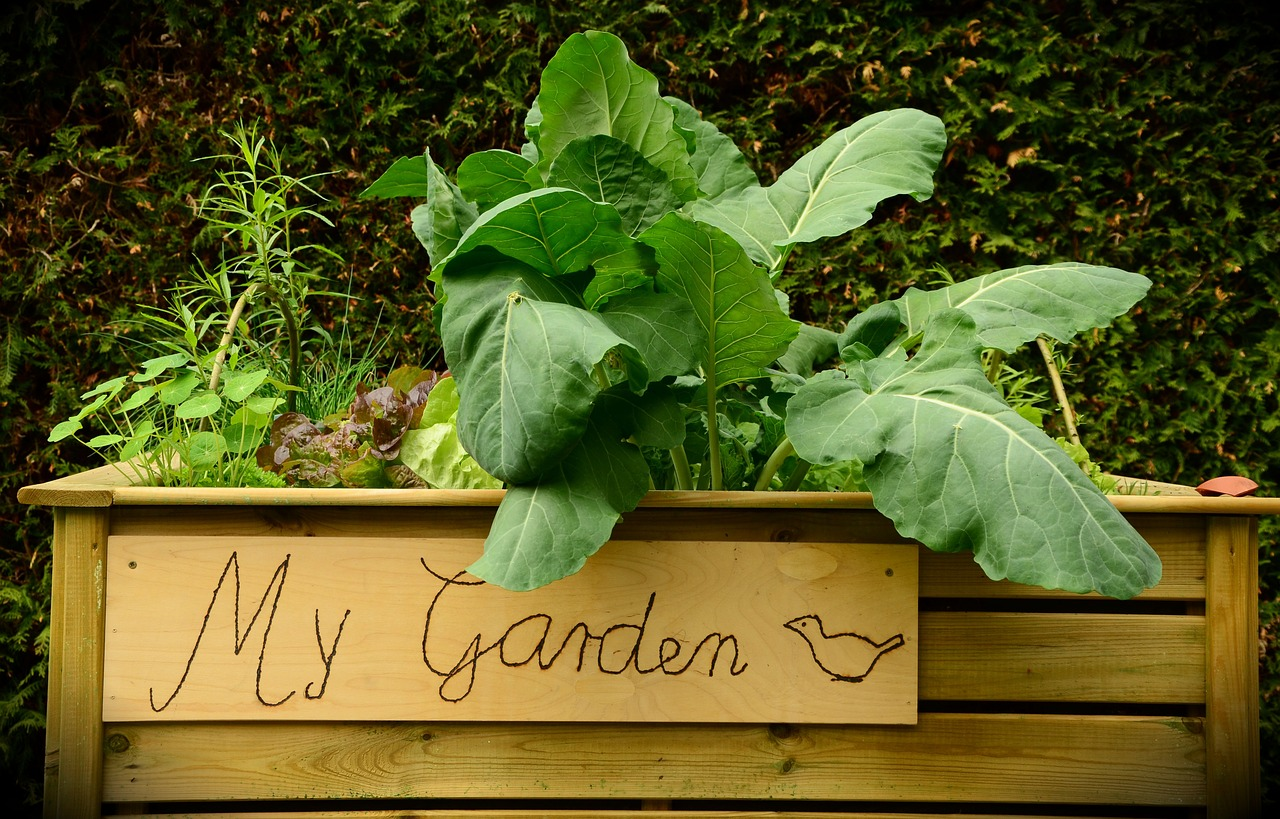 Kids love gardening, and it's a hobby that you should promote in them too. It brings them closer to nature, educates them on some important scientific aspects, and keeps them healthy. The ideal way to get them into it is to give them their personalized space and some gardening tools of their own.
A small 3' by 3' wooden planter box with legs is the perfect workspace to promote their skills. It's just the right size for them to plant and maintain. Furthermore, it's easy to move to wherever the little gardener wants to set his workstation. Build raised garden beds with your kids for an exciting weekend project.
Multi-Tier Raised Bed
Save space and add more visual appeal to the yard by creating a simple multi-level planter bed. A simple stand with multiple planters at different levels not only gives you more space to work with, but will also add versatility to your vegetable garden. Grow the sun-loving summer vegetables on the top level so they receive plenty of sunlight throughout the day.
The lower levels are perfect for growing heat-sensitive cool-season vegetables, such as broccoli, cauliflower, and lettuce further into the warm growing season. The shade from the higher planters will prevent them from bolting even if the weather isn't ideal for their growth.
Fabric Raised Planter
Fabric-raised planters are growing popular every day. They're easily available at e-commerce stores and online gardening centers. They're lightweight and easy to install. you'll find them in a range of sizes, from 1 gallon to 30 gallons, so you can set up a planter as big as you want!
The clever thing about these planters is the permeable fabric. It allows air to pass through the fabric walls, making the space more breathable to the roots. Most of them come with a handle, making it easier to relocate them wherever you find the ideal sunlight.
Raised Garden Table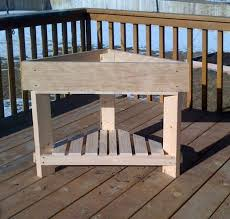 A raised garden table is the perfect gardening solution for older people or those with back problems. it sets their garden bed at the perfect height for them to access without bending too much. These elevated garden beds are typically placed 36" above the ground to suit a person of an average height.
The base of the counter should have wooden boards are intervals, with a weed barrier fabric laid over the structure to hold the soil. Intervals between the wooden boards allow aeration of the soil for healthier root growth.
Garden On Wheels
It's often the case that the spot you choose for your garden bed does not receive as much sunlight as you had presumed. In this case, it's difficult to relocate a conventional garden and you'll have to make do with whatever sunlight you have. With raised garden beds, however, you can design them however you would like.
An elevated DIY raised garden on wheels can be moved to wherever you find the ideal sunlight for the plants you're growing. moving it to a shadier spot, or a sunnier spot, depending on the requirements of the variety shouldn't be hard anymore.
It's a conventional design similar to the raised garden table above with the only difference being that you can install wheels under the legs. you can even add a shelf under the planter box to store your tools, fertilizers, and anything else you want accessible while gardening.
Square Foot Raised Bed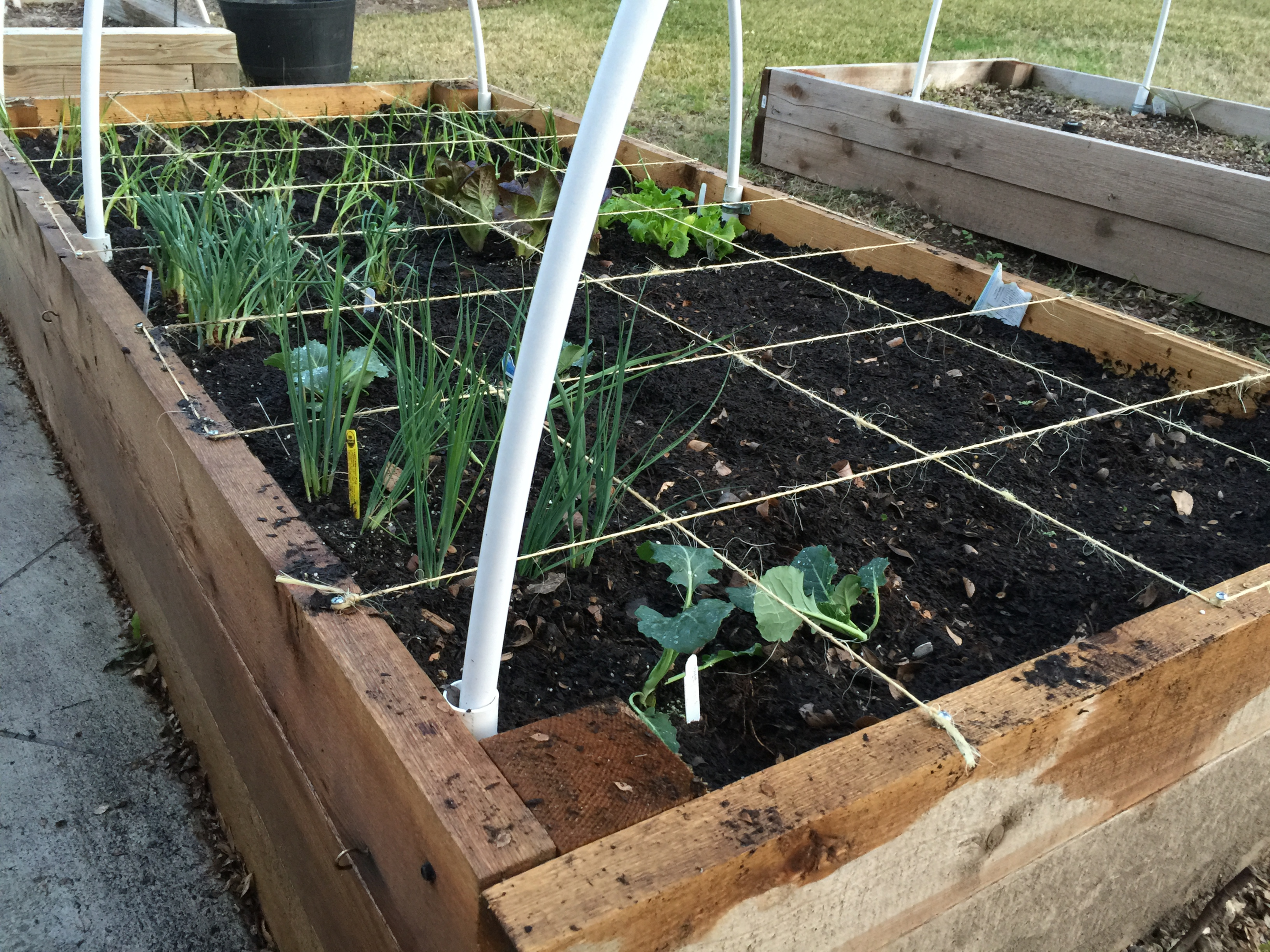 Square foot raised gardens are ideal for both, small and big gardens. Square foot gardening helps you make the most out of the space you have and increase the productivity of the land.
Use wooden boards to create square foot squares and install them inside a basic 4' by 4' raised bed to create a square foot raised bed. If you have more space, set up multiple raised garden beds in the same way and start growing!
Cinder Blocks Raised Beds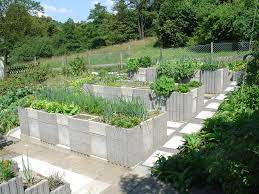 Creating DIY raised garden beds with wood might not be the easiest task for some. Moreover, if you don't have the right tools, a DIY wooden raised bed is probably not a good option for you. Don't worry though! There's an even easier setup that will work just as well and last even longer.
Get some cinder blocks and line them up in the shape of a rectangle in the size that suits you best. However, since it's not easily moveable, you'll need to select a good spot before placing the blocks. Once the rectangle is ready, fill it up with soil and start planting.
What To Put In The Bottom Of The Raised Bed
Before filling the raised bed with soil, add a layer of organic material at the bottom. Grass clippings, dried leaves, wood chips, and straw are all good materials to layer the base. Not only does this material decompose over time to nourish the soil, but it also saves the amount of soil you will use to fill up the rest of the raised bed.
If you will place the garden box over your garden soil or grass, there's a risk of weeds popping up in your garden. In that case, layering the raised bed surface with cardboard and newspapers can help keep the weeds out.
How To Fill Raised Beds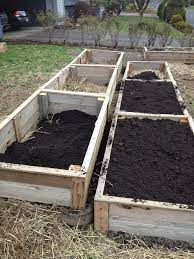 So you see there are plenty of designs to go with. No matter which raised garden bed plan you choose to go with, an important element that will decide the fate of your plants is the soil that goes in the raised bed. Make sure to fill the bed with rich, light soil to promote root growth, blooming, and fruiting.
Don't use regular garden soil to fill these garden boxes. Fill it with packaged potting soil. If the potting soil does not include fertilizers, incorporate Humboldts Secret Base A and B to provide the preliminary nourishment to your plants.
Raised Bed Garden Maintenance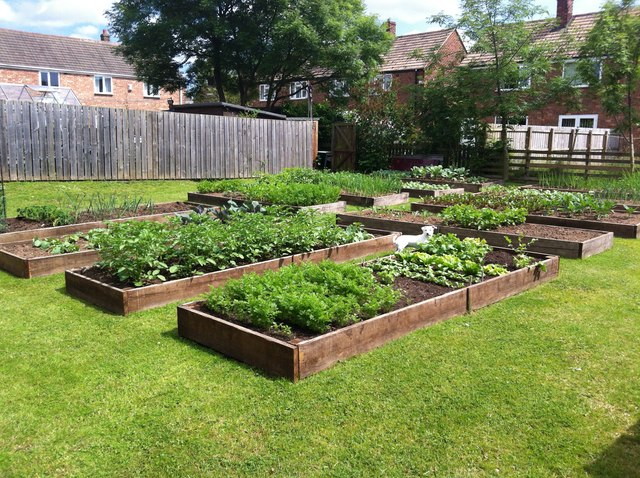 Garden boxes are excellent for plant growth but regular maintenance is required to keep them growing healthy.
3 Important Maintenance Factors
Watering
Regular watering is required, depending on the watering requirements of the plants.
Weeding
Weeds aren't a major issue with these beds, but if they do pop up, remove them by hand to prevent them from using up your plants' nutrients.
Fertilizing
In addition, regular fertilization is required to keep the plants' health in check.
Humboldts Secret Starter Kit offers a complete set of liquid fertilizers to nourish them from seed sowing till harvesting. Follow the instructions to feed them with the right products at the right time and in the recommended concentrations.
Conclusion
So have you decided what kind of raised beds will look best in your yard? Set up your raised bed, fill it up with the perfect soil, and start gardening. Order your Humboldts Secret Supplies right away to keep your raised beds brimming with flowers and fruits.