GROW BIGGER PLANTS WITH MORE
YIELD IN LESS TIME WITHOUT STRUGGLE
Bigger harvests are achievable with the use of proper nutrients! Humboldt Secret Supplies offers commercial sizes on all our nutrient solutions to meet your growing operation's needs. We are an established and respected fertilizer manufacturer proudly based in the United States.

Superior-Growing Success
At Humboldts Secret Supplies, we know and understand the importance of commercial hydroponic growing success. Everything depends on maintaining your cultivation facility, growing environment, employees, and nutrients. We offer clean running nutrients for all your agriculture and hydroponic growing needs.

High-Quality Products
Great care is implemented in the manufacturing of all your nutrients. Emphasis is always placed on customer service, quality, and competitive pricing. We are a full-service commercial and wholesale U.S. hydroponic nutrient supply company that offers only the highest quality products.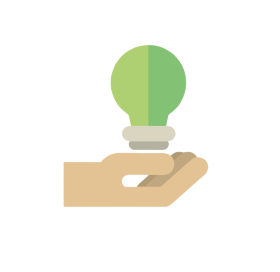 Six Month Guarantee
We are so confident in our nutrient solutions that we offer a six-month guarantee on everything you purchase. If you are not pleased with your product, then you can return the unused portion within six months for a full refund. Please include your original receipt.

Superior Service
At Humboldts Secret Supplies, we emphasize service, quality, and competitive pricing. As a full-service hydroponic nutrient supply company, we know and understand the importance of high-quality nutrients. Our trained team is here to offer superior technical support when necessary and answer all your questions. We want our growers to succeed. We know that your business success is our success.

Clean Running Nutrients
Your commercial hydroponic grow system depends on maintaining flow for optimized growth. Our nutrients are clean-running and will not clog your system. All fertilizers are correctly balanced to meet your crop's nutritional needs and help maintain your hydroponic system for continued operation. Humboldts Secret Supplies feature all the balanced nutrients your plants need to flourish during every stage of life.

Meeting All of Your Hydroponic Needs
At Humboldts Secret Supplies, we manufacture and distribute commercial nutrient solutions for all types of hydroponic systems. Our decades of combined research and experience have created a diverse product range to meet your unique hydroponic system's needs, which is why we have become a top choice of professional growers.
Quick fulfillment times
At Humboldts Secret Supplies, we are committed to your success and recognize the value of time. Thanks to our 100% in house manufacturing capabilities we are able to get you what you need, when you need it. Most orders are able to ship within 1 business day.